So in Southern England we've seen the first real snow this year – yes the north has had it already, but this is the first time the south has had a proper quantity, so what better excuse to post a couple of photos from this morning…..
The wintry view at about 7.30am this morning looking down the garden.  Apart from a few cat tracks the snow was completely undisturbed……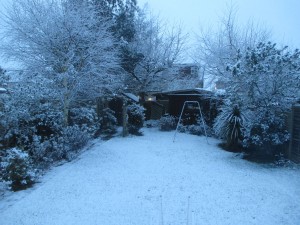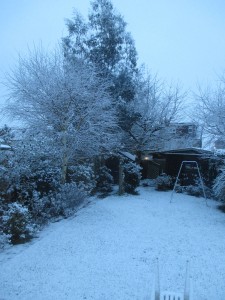 Moving to out the front the recycling collection had already been through, as well as various people heading off to work, so the snow was more disturbed…….